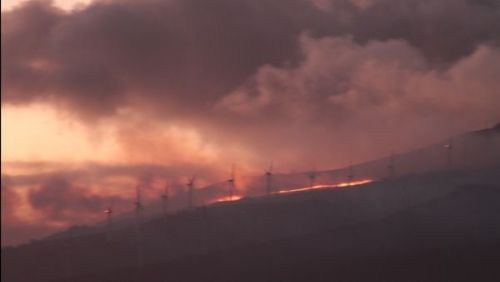 The Maui News
Crews to install firebreaks above Maalaea
December 5, 2020
A nonprofit is working with a local construction company to install firebreaks in the Pohakea watershed that will help suppress wildfires and prevent sediment-laden runoff from reaching the ocean, impacting water quality in Maalaea Bay.
Maui Nui Marine Resource Council is partnering with Goodfellow Bros. on the work, which starts Wednesday through Dec. 18, according to a news release.
The Pohakea watershed is a 5,268-acre area mostly located mauka of Honoapiilani Highway across from the Maalaea Triangle.
The grant-funded firebreak installations will take place on both private and publicly owned land with approval and cooperation from the landowners and the state. Planning for the work was done in collaboration with the state Department of Land and Natural Resources Division of Forestry and Wildlife, as part of a larger conservation management strategy for the watershed.
The project is supported by funding from the National Fish and Wildlife Foundation, Hawaii Tourism Authority through its Aloha 'Aina Program and the County of Maui Office of Economic Development. Local funding from individuals, businesses, resorts and foundations have also assisted with the work.
After the firebreaks are installed, Maui Nui Marine Resource Council will be working with volunteers to plant vetiver, a non-invasive, deep-rooted, clump grass used in tropical climates, along with native dryland species, to stabilize hillsides and stop erosion. Additional work planned by the nonprofit includes fuel breaks (vegetation buffers) of up to 30 feet on both sides of the firebreaks and routine vegetation maintenance to keep fire fuel load low.
Maui Nui said the first phase will cost around $200,000. To learn more about the project, visit mauireefs.org
(Coastal Planners sought and obtained the Special Management Area permit for the project)